Wholesale Craft Suppliers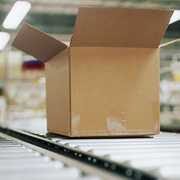 It is almost certain that most arts & crafts traditional retail or online shops will buy at least some of their products from a craft wholesaler. Most of these suppliers hold large ranges of materials like pens, paper, pencils, fabrics, paper, card or glues that can be supplied in smaller quantities to independent craft retailers.
Buying in this way allows shops to experiment with ranges without committing to large quantities of stock. They can also offer their customers a far broader selection than would normally be possible. Most wholesale craft suppliers can also offer the retailers regular deliveries, often by their own vans and lorries.
Jewellery making has seen an explosion in popularity, and with such a vast range of items available such as wooden, metal or plastic beads plus wires, strings and tools, it makes commercial sense for retailers to buy little and often. Any shop that sells knitting or sewing materials, paints, brushes, sequins, moulding powder or ceramics will need an arts & crafts wholesaler to supply them with a terrific selection of products. With fierce competition in the hobby industry, discounts and offers are commonplace, and suppliers are often able to negotiate favourable prices for their retail customers.
FEATURED SHOPS SELLING WHOLESALERS PRODUCTS

Wholesale arts & crafts supplier to retailers all over the UK.
Visit Calder Colours Factory Now >>
SHOPS SELLING WHOLESALERS PRODUCTS