Free Delivery on Craft Supplies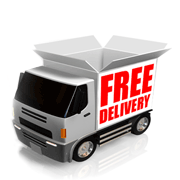 We've all had experience of finding a craft product being sold for an almost unbelievably low price, only to find out that there's an extortionate amount of postage & packaging costs whacked on top. For this very reason, we've collated a list of our favourite craft shops that offer free delivery on some or all of their orders.
Sorry we do not have any shops that provide free delivery at the moment.