Berkshire Arts & Craft Shops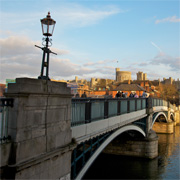 Narrow your results: browse for shops in Berkshire towns:
Slough.
Craft Shops UK is a free directory that any UK-based shop is entitled to join. This is our Berkshire page showing all the local arts and crafts shops that have so far provided details of their store.
Adding your arts and crafts business to this directory is free and doesn't take long. Add your shop here. Registering your Berkshire arts and crafts shop will not take long.
FEATURED BERKSHIRE SHOPS
[Online Only],
020 8123 0506
BERKSHIRE SHOPS
Bellaboo

123 Vine Road, Slough, Berkshire, SL2 4DH
07787 940740
Bovilles Art Shop

124 High Street, Slough, Berkshire, SL6 1PT
01628 865165
Crafty Ideas

75-77 High Street, Slough, Berkshire, SL1 7JX
01628 667570
M.B.Fabrics

251 Farnham Road, Slough, Berkshire, SL2 1DE
01753 692317
Oberon Art

67 High Street, Slough, Berkshire, SL1 7JX
01628 600500
Wool & Fabric Centre

Unit 13 The Village, High Street, Slough, Berkshire, SL1 1HL
07869 153327