Charm-eleon
No customer reviews yet. Be the first.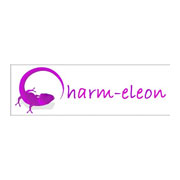 Address
Online, Brighton, East Sussex, BN1 8ND
Telephone
07540 760589
Contact
Send an email to Charm-eleon now >>
About
Located in Brighton, Charm-eleon is an online boutique selling unique, handmade jewellery that is designed and crafted to look like miniature versions of mouth-watering food. The range features handmade sterling silver necklaces, earrings, bracelets and rings. Customers can also request new designs, so if you want to wear your favourite dinner, lunch or snack, itís possible!
From donut bracelets and banana necklaces to chocolate cheesecake earrings and roast dinner rings, Charm-eleon's products are truly unique and great for people looking to wear something that is one of a kind. There are also cute little seasonal products available, so plenty of chocolate log bracelets, mince pie earrings and festive designs designed for Christmas celebrations.
Inspired by her passion for unique jewellery, this Brighton jewellery shop was founded by Laura Waite, who handcrafts each design herself. She is continuously creating new pieces for her fast growing collection of yummy trinkets. There's something for almost everyone.
Charm-eleon is a Brighton & Hove shop that specialises in jewellery making supplies.