Articulate
No customer reviews yet. Be the first.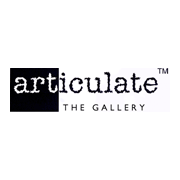 Address
20 Eastwoodmains Road, Glasgow, G46 6QF
Telephone
0141 416 4105
Contact
Send an email to Articulate now >>
About
Based in Glasgow, Articulate (Scotland) Ltd is responsible for the design, manufacture and distribution of The Articulate Gallery which is an award winning range of slot sided picture frames especially for the display of children's artwork.
The frames are designed to allow the instant display of 2D and 3D creations, so the artworks so frequently found with cotton wool or pasta stuck on can be displayed in a frame just like a 'real' artist's work would be. Basically these frames solve a problem that every parent has at some stage and gets the artwork off the fridge door and into its rightful place in a frame on the wall in an instant.
The frames are less expensive than regular bespoke framing and can be used over and over. They hang either way up and have proved very popular not just in the home but in the classroom. There's even a cardboard eco version.
Articulate is a Glasgow shop that specialises in children's arts & crafts supplies.