Aldridge Crafts
(1 review)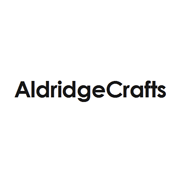 Address
Suva House, Queens Square, Attleborough, Norfolk, NR17 2AE
Telephone
01953 454976
Website
www.aldridgecrafts.co.uk
About
Aldridge Crafts is an independently run craft shop in Attleborough, South Norfolk. The business specialises in paper crafting, mixed media, stamping and jewellery making supplies.
The shop stocks many of the top brands in the industry including Tattered Lace, Sue Wilson Dies, Woodware, Chocolate Baroque, Crafty Individuals and IndigoBlu. They also sell products from Hunkydory, Sweet Poppy Stencils, Memory Box, Distress and Ranger, Beadalon and Bead Smith as well as a huge range of charms, beads and findings.
The business is often described as an Aladdin's Cave of crafting supplies. Weekly crafting workshops and a monthly club are also available for both paper crafting and jewellery making.
Aldridge Crafts has an online shop offering thousands of products with a quick personal customer service and a loyalty scheme too. Visit the blog for hundreds of inspirational ideas for card making. There is also a selection of handmade jewellery, beautiful handbags and specially selected accessories available for sale in the shop too.
Aldridge Crafts is a Norfolk shop that specialises in card making supplies.