Crafts4Kids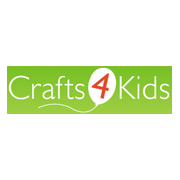 Address
Dovecote Farm, Church Street, Orston, Nottingham, NG13 9NS
Telephone
08456 804 484
Website
www.crafts4kids.co.uk
About
Established in 2005, Crafts4Kids was founded by two working mums who were frustrated with the lack of good quality, creative activities available for children on both the internet and the high street.
With almost 1000 items on offer, Crafts4Kids has an impressive range of children's arts & crafts products that are suitable for both boys and girls from ages 3-12. Crafts4kids has a wonderful mix of traditional and contemporary activities and their extensive product range is offered across many different craft activities. This includes painting, clay modelling, card making, fashion design, jewellery making, origami, and knitting kits.
Inspiring children to use their imagination and develop their creativity are key criteria for Craft4Kid's product selection. The company offers good quality products from well known brands such as The Orb Factory, Fashion Angels, Melissa & Doug, Creativity for Kids, Interplay, & Zoob. This Nottigham-based retailer is also keen to support up-and-coming brands and are always on the look out for new suppliers who bring fresh and original products to the market. some of these include Buttonbag, Mudpuppy, Flights of Fancy, Timberkits, Crafty Kids Puppets and Djeco.
Crafts4Kids is a Nottingham craft shop that specialises in children's arts & crafts supplies.