Oxfordshire Arts & Craft Shops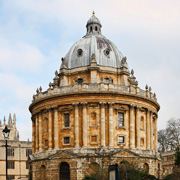 Whilst Oxfordshire is almost certainly best known for Oxford University, the county also has a thriving industrial focus with motor sport companies, as well as being a major tourist area. Whilst the term "arts & crafts" can include many different hobby activities, there's no doubt that Oxfordshire residents are well served by some excellent shops catering for many aspects of crafting. Carole's Crafts in Oxford is a good place to purchase items for sewing, card making and knitting, whilst Poppycraft in Wallingford offers similar selections.
Kew Bookbinding is based in Thame, and offers their customers a range of services including leather embossing, thesis binding and box making. If a picture or print needs mounting and framing, Artisan Framing in Bicester are one of the counties experts. Also in Bicester is Duns Tew Pottery that sells a selection of interesting pottery mugs, plates and other objects. K Graphics Supplies in Didcot supplies an enormous choice of drawing pencil, pens and other equipment.
FEATURED OXFORDSHIRE SHOPS
61a North Street, Thame, Oxfordshire, OX9 3BH
01844 212035
OXFORDSHIRE SHOPS
Artisan Framing

Victoria Road, Bicester, Oxfordshire, OX26 6QD
01869 221166
Carole's Crafts

6 Templars Square, Oxford, Oxfordshire, OX4 3UZ
01865 775026
Duns Tew Pottery

Highclere, Hill Farm Lane, Bicester, Oxfordshire, OX25 6JH
01869 347614
K Graphics Supplies

16 Main Road, Didcot, Oxfordshire, OX11 9LN
01235 519000
Poppycraft

1-3 The Arcade, Wallingford, Oxfordshire, OX10 0ES
01491 833344
Shillbrook Arts & Graphics

11 Langdale Court, Market Square, Witney, Oxfordshire, OX28 6AB
01993 779921
The Craft Cabin

Milletts Farm Centre, Abingdon, Oxfordshire, OX13 5HB
01865 391199