South Yorkshire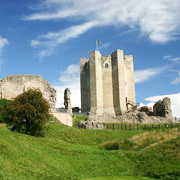 Narrow your results: browse for shops in South Yorkshire towns:
Rotherham, Sheffield.
Craft Shops UK is a free directory that any UK-based shop is entitled to join. This is our South Yorkshire page showing all the local arts and crafts shops that have so far provided details of their store.
Adding your arts and crafts business to this directory is free and doesn't take long. Add your shop here. Registering your South Yorkshire arts and crafts shop will not take long.
FEATURED SOUTH YORKSHIRE SHOPS
42 Broom Valley Road, Broom Valley, Rotherham, South Yorkshire, S60 2QS
07500 464146
SOUTH YORKSHIRE SHOPS
Cochineal

25-26 Market Street, Rotherham, South Yorkshire, S60 1AN
Knit & Stitch

92 High Street, Rotherham, South Yorkshire, S66 7BN
01709 817944
Patchwork Pig

20 High Street, Rotherham, South Yorkshire, S60 1PP
01709 207249
Something Special

8 Howard Street, Rotherham, South Yorkshire, S60 1QX
07940 116908
The Maker Emporium

20 High Street, Rotherham, South Yorkshire, S60 1PP
07584 391449