West Midlands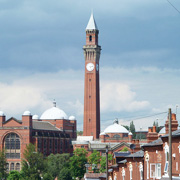 Narrow your results: browse for shops in West Midlands towns:
Sutton Coldfield.
Craft Shops UK is a free directory that any UK-based shop is entitled to join. This is our West Midlands page showing all the local arts and crafts shops that have so far provided details of their store.
Adding your arts and crafts business to this directory is free and doesn't take long. Add your shop here. Registering your West Midlands arts and crafts shop will not take long.
FEATURED WEST MIDLANDS SHOPS
Four Oaks, Sutton Coldfield, West Midlands, B74 4JP
07710 611028
WEST MIDLANDS SHOPS
Busy Bees Craft Box

Unit 8, Sainsburys Centre, 31 Lower Parade, Sutton Coldfield, West Midlands, B72 1XX
0121 355 6141
Magical Treasures

14 Tamworth Road, Sutton Coldfield, West Midlands, B75 6DG
07967 666049
Mitchells Art & Craft Centre

Weeford Road, Sutton Coldfield, West Midlands, B75 6NA
0121 308 5757
Veysey Arts & Crafts

48-50 Chester Road, Sutton Coldfield, West Midlands, B73 5DA
0121 355 2363
Visual Escapes Canvas Art

64 Water Mill Crescent, Sutton Coldfield, West Midlands, B76 2QP
0121 313 0630