Cambridgeshire Arts & Craft Shops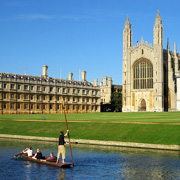 Narrow your results: browse for shops in Cambridgeshire towns:
Cambridge, Peterborough.
Craft Shops UK is a free directory that any UK-based shop is entitled to join. This is our Cambridgeshire page showing all the local arts and crafts shops that have so far provided details of their store.
Adding your arts and crafts business to this directory is free and doesn't take long. Add your shop here. Registering your Cambridgeshire arts and crafts shop will not take long.
FEATURED CAMBRIDGESHIRE SHOPS
PO Box 713, Cambridge, Cambridgeshire, CB1 0PN
01223 232 477
8-29 Maxwell Rd, Peterborough, Cambridgeshire, PE2 7JE
01733 396585
17 Ronald Rolph Court, Wadloes Road, Cambridge, Cambridgeshire, CB5 8PX
01223 212420
72 Beche Road, Cambridge, Cambridgeshire, CB5 8HU
01223 311268
CAMBRIDGESHIRE SHOPS
Alan & Barry's Crafts

22 Fenlake Business Centre, Peterborough, Cambridgeshire, PE1 5BQ
0845 6529701
Anne Smart - Artist & Tutor

75 Millfield Road, Peterborough, Cambridgeshire, PE6 8QY
01778 342047
Art And Stitch

36-37 Aston Business Park, Shrewsbury Avenue, Peterborough, Cambridgeshire, PE2 7BX
01733 230898
Artists in Stained Glass

81 Bradwell Road, Peterborough, Cambridgeshire, PE3 9QL
01733 262178
Boxcraft

94 Wood Road, Peterborough, Cambridgeshire, PE8 6XR
01780 470880
Brignell Bookbinders

25 Gwydir, Cambridge, Cambridgeshire, CB1 2LG
01223 321280
Byron Engraving

45 Beechwood Avenue, Bottisham, Cambridge, Cambridgeshire, CB25 9BG
01223 811930
Iridescent Glass Design

15 Monks Drive, Peterborough, Cambridgeshire, PE6 7WG
01733 221126
Mamelok Papercraft

54 Woodfield Lane, Lower Cambourne, Cambridge, Cambridgeshire, CB23 6DS
01954 718444
Mosaic Heaven

9 Peacock Square, Blenheim Way, Peterborough, Cambridgeshire, PE6 8LW
01778 380989
Pondskipper Crafts

6 Woodston Business Centre, Shrewsbury Avenue, Peterborough, Cambridgeshire, PE2 7EF
01733 371300
Rainbow Crafts

27 Green Street, Willingham, Cambridge, Cambridgeshire, CB24 5JA
01954 260959
Sew Creative

97-99 King Street, Cambridge, Cambridgeshire, CB1 1LD
01223 350691
Tindalls Arts & Graphics

15-21 King Street, Cambridge, Cambridgeshire, CB1 1LH
01223 568495