London Arts & Crafts Shops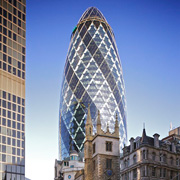 Narrow your results: browse for shops in London towns:
Bromley, Kingston upon Thames.
It rather goes without saying that London offers crafters the most impressive choice of art & crafts supplies anywhere in the UK. Although there's no accurate figure about the number of outlets that sell craft supplies in London, having had to track some highly specialist woodworking tools, here at Craft Shops UK we know that London provided us with the biggest choice of where to part with our money.
Obviously it's not just specialist craft shops you'll find here though. General hobby and stationary stores are situated all over the capital - and several major online retailers are based here too. Whatever your craft of choice - cake decorating, jewellery making, knitting, pottery or scrapbooking - London has one of the most impressive and diverse range of craft shops you'll find anywhere.
FEATURED LONDON SHOPS
27 Warren Street, London, W1T 5NB
01635 587 430
69a Beckenham Lane, Bromley, London, BR2 0DN
07779 747364
1st Floor, 39 Ludgate Hill, London, EC4M 7JN
020 7248 7990
Bentalls Centre, Wood Street , Kingston upon Thames, London, KT1 1TP
020 8541 5066
Westway Cross Shopping Park, Greenford Road, Greenford, London, UB6 0UW
0845 051 6528
32B Stephenson Street, Canning Town, London, E16 4SA
020 3617 0519
LONDON SHOPS
Artwork Creations

18 Cranes Drive, Kingston upon Thames, London, KT2 5TX
020 8390 0205
Bead Time

14 Castle Street, Kingston upon Thames, London, KT1 1SS
020 3166 0046
Cake Craft World

7 Chatterton Road, Bromley,
020 8313 0090
Craft Jungle

8 Chatterton Road, Bromley,
020 8464 6179
D Cook Framers

4 Hawks House, Hawks Road, Kingston upon Thames, London, KT1 3DU
020 8549 6679
Flutterbyes

Unit 261, The Glades, Bromley, BR1 1DN
Framing Co

6 Fife Road, Kingston upon Thames, London, KT1 1SZ
020 8549 9424
Fun Learning

The Glades Shopping Centre, Bromley,
020 8466 0271
Pullingers

25 Fife Road, Kingston upon Thames, London, KT1 1SB
020 8547 1783
Simone Kay

2 Fairfield Corner, Kingston upon Thames, London, KT1 3BX
020 8287 7743
Tysons Sewing & Knitting Centre

60 Fife Road, Kingston upon Thames, London, KT1 1SP
0208 574 1750